At Home With Diversity
Wednesday, April 19, 2023 (8:30 AM - 5:00 PM) (CDT)
Description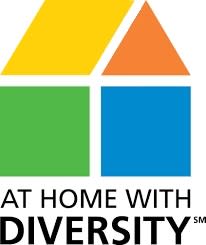 A ground-breaking professional education initiative designed to provide America's real estate professionals with training and tools to expand their business as well as home ownership opportunities for more Americans. The AHWD Certification relays to the public that those certified have been professionally trained in and are sensitive to a wide range of cultural issues inviting a wider volume of business from a greater variety of cultures. Participants will learn about the people who make up the local market, their values, customs, real estate needs, and expectations of real estate professionals. Specifically, the course helps participants develop skills in cross-cultural communication and strategic business planning.
Course # 30122
Provider # 1
Provider: Texas Realtors®
Instructor: Candy Cooke
Pricing
per person price $100.00
Refund Policy: A full refund will be issued if notification is received 2 business days prior to the scheduled class. otherwise a $10 fee will be deducted from your refund.
Partial Refunds will NOT be issued if notification is not received by 12pm the business day before the scheduled class.
Zoom Broadcast

Wednesday, April 19, 2023 (8:30 AM - 5:00 PM) (CDT)