Do You Know Your 1-4 Contract Addendums?
Do You Know Your 1-4 Contract Addendums?
Thursday, June 8, 2023 (9:00 AM - 12:00 PM) (CDT)
Description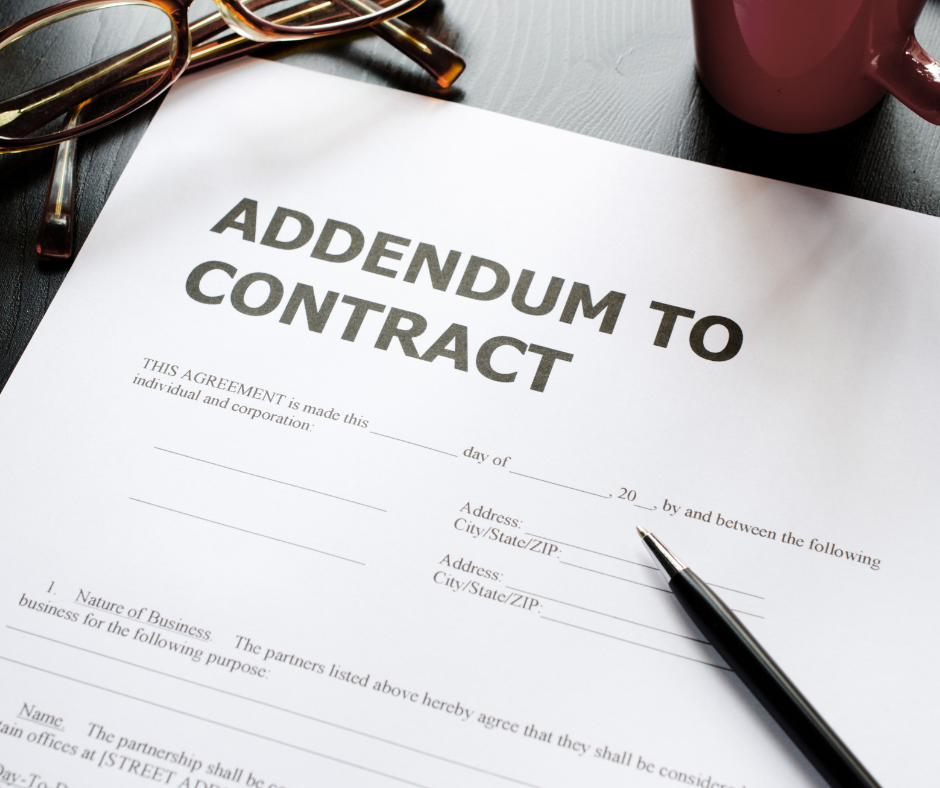 This course has been approved and will count towards TREC's 3 hour contract course requirement.
Course will instruct real estate agents on the proper use of residential contract addendums, how to explain meaning of form to client and why the addendum is a legally binding document when added to the contract. Completing the course will provide license holder a better understanding of addendums', correct usage specific to the transaction and how addendums are for the protection of all parties involved in the transaction, including the license holder.
Course #: 42613
Provider #: 1
Provider: Texas REALTORS®
Instructor: Pat Strong
Pricing
Per Person Fee: $30.00
Refund Policy: A full refund will be issued if notification is received 2 business days prior to the scheduled class, otherwise a $5 fee will be deducted from your refund. Partial refunds will NOT be issued if notification is not received by 12pm the business day before the scheduled class.
Zoom Broadcast Course
This is an online Zoom broadcast course in a virtual classroom setting. An internet connection, speakers, microphone and a webcam (either built-in or attached to your computer) are required to take the course. All classes will be in the virtual setting and should be in a location that is free from distractions. *Due to limited staffing, the option to take the course virtually in the SPI Board office is no longer available*
Thursday, June 8, 2023 (9:00 AM - 12:00 PM) (CDT)