TAHS: Defining and Marketing Workforce Housing
TAHS: Defining and Marketing Workforce Housing
Tuesday, April 11, 2023 (9:00 AM - 4:00 PM) (CDT)
Description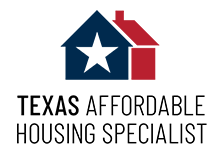 This course is proprietary to the instructor(s) listed below and cannot be scheduled without their approval. Each year approximately one-third of potential home buyers in the Texas real estate market are first-time homebuyers. This course is designed to increase license holders understanding of workforce (affordable) housing. Course participants will learn to identify and be able to explain a range of affordable housing opportunities and the benefits to clients. Help client/customer understand their ability to buy given current financial situation; how housing affordability creates stability in families, communities, and local economies. Also, learn to better analyze affordable financing options, including local, state, federal, and nonprofit assistance programs for buyers and renters; and build partnerships to expand housing opportunities through workforce housing initiatives and advocacy.
Provider #: 0001
Provider: Texas REALTORS ®
Course: 42843
Instructor: Zelda Cain
Pricing
Per Person Fee: $100.00
Refund Policy: A full refund will be issued if notification is received 2 business days prior to the scheduled class, otherwise a $30 fee will be deducted from your refund. Partial refunds will NOT be issued if notification is not received by 12pm the business day before the scheduled class.
Zoom Boardcast
This is an online course in a virtual classroom setting. An internet connection, speakers, microphone and a webcam (either built-in or attached to your computer) are required to take the course. All classes will be in the virtual setting and should be in a location that is free from distractions. *Due to limited staffing, the option to take the course virtually in the SPI Board office is no longer available*
Tuesday, April 11, 2023 (9:00 AM - 4:00 PM) (CDT)